Imagine the ultimate astronomy site. Imagine a site built by astronomers, for astronomers, with all the comforts you could want. We are building that site today!
Imagine a Place…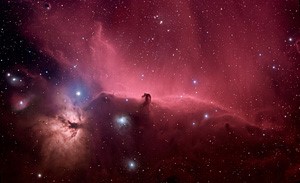 The Deer Lick Group, LLC, a group of amateur astronomers from Atlanta, has purchased a 96 acre plot of land located in one of the darkest regions of Georgia. There is little to no development going on in the area, and the skies are very dark. We have lots of cleared space, so the horizons are wide open. This won't be just an empty plot of land. We have developed it for the needs of Astronomers, we built a distinctive dark sky community
Leased Lots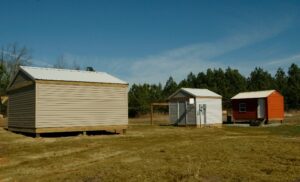 Want to build a roll-off-roof or dome observatory? Perhaps just a scope storage shed and a cement pad of your own? We will be offering long-term leased plots, typically 50'x50', for exactly this purpose. We have access to observatory plans, and can help you design and build your observatory.
Field Memberships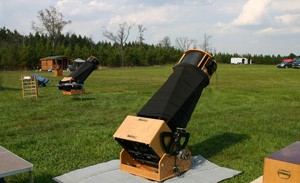 The easiest way to join the DAV community is to purchase an annual field membership. This will give you access to the huge common field with electrical hookups, as well as common facilities such as restrooms, a picnic pavilion, and a warm up shed. We will have nature trails to walk on, and plenty of green space. Camp on the field, or set up a tent among the trees.
Purchase a Lot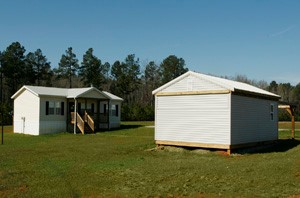 How does your own cabin with a permanent observatory just outside your door sound? We are selling large 1.5 acre, or larger, lots in this distinctive astronomy community. Sales are subject to community restrictions to protect our community and your observing experience. Build a log cabin for weekend retreats away from town, or have your own house and garden in the country.  We have ONE lot left, approximately 5 acres for 45,000.
Also, on occasion a lot does come up for resale. Keep an eye on the ForSale page.