1/28/2006 - Grier's Field looking West.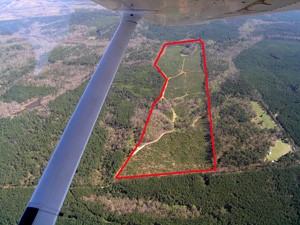 This photo of the site prior to development was taken by Mike Boni. Thanks to Dave Lumpkin for the flyby!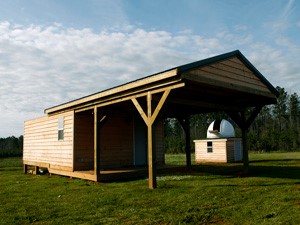 This picture is of Bob Stickel's Observatory. The observatory in the background is a Sirius Observatory built by Backyard Observatories. If you are interested in learning more about these observatories, please contact the Sales Representative.

1/28/2006 - Partial photo of the Observatory Field facing North. The grass is just starting to come in.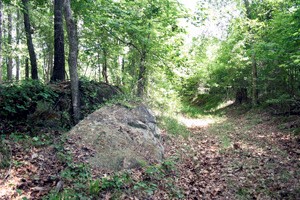 There are several miles of walking trails on the site with nature abound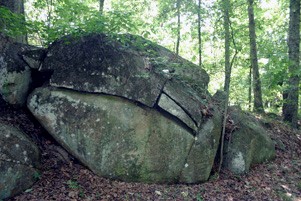 There are many large boulders on the site, a great place to sit and enjoy the serenity.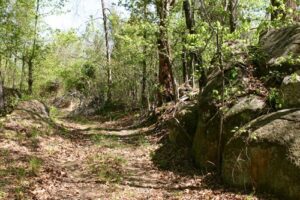 Another trail. You could spend hours exploring the entire site.
More trails. Also on the DAV site is a real authentic conostoge trail. A lot of history out there.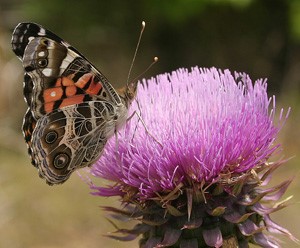 For some reason there are many butterflies on the property. Hopefully they will keep coming back.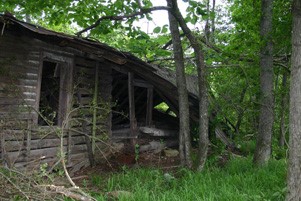 The site has 2 pre-civil war homes on it. One is completely gone however this structure still stands, barely. This is a real log cabin.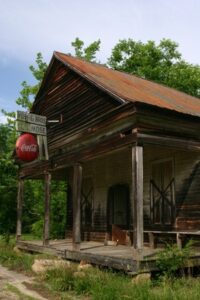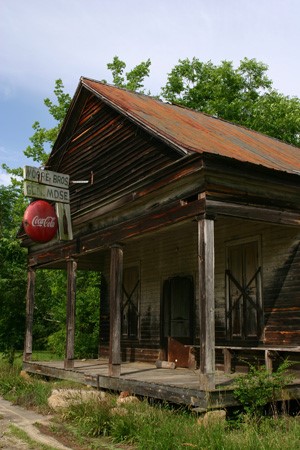 This is downtown Raytown. Enough said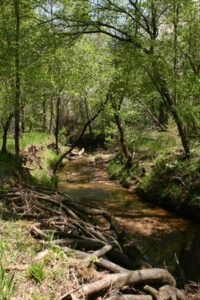 On the southern border of the site there is a creek and lots of hardwoods. Keep an eye open for arrow heads, we have found a few already.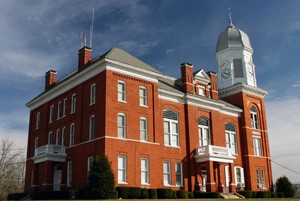 Taliaferro County Court House located in Crawfordville.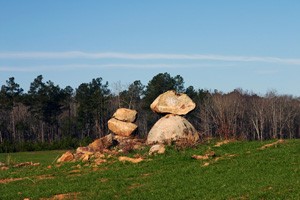 DAV's version of Stonehenge.

Sunset over Grier's Field.