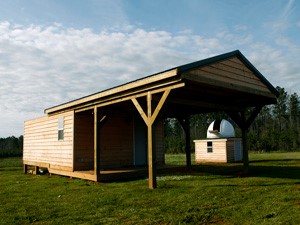 Looking for more than a leased lot. At DAV you have the option to purchase a few acres, where you can build your dream Observatory, cabin workshop and more.
With over two dozen existing land owners, Deerlick has proven itself as an established community, with all of your neighbors driven to protect the night sky. Many of the same neighbors are more than willing to chat about imaging and visual astronomy during the daylight hours.
If you are looking for a place to build an observatory, check out one of our leased lots.
Currently, 382 Constellation Ln, Crawfordville, GA 30631 is for sale. Please contact Mike Boni for details.
Related Projects